Video Testimonials
Welcome to Preston Pointe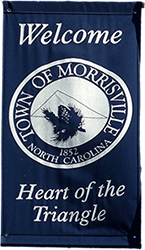 Located in Morrisville, North Carolina, Preston Pointe is nestled between Cary, NC, Raleigh, NC and Durham, NC. Preston Pointe is the perfect mix of upscale senior living and Southern charm. Our philosophy of always making you feel welcomed, valued and at home in a friendly and luxurious space sets us apart from other Cary NC retirement communities in the research triangle. We offer the best characteristics of owning your own home, without the stress of maintaining it. Whether you're interested in Independent Living or our supportive care, Gold Plus Living, you'll find that the amenities and services offered at Preston Pointe were designed for active seniors who are passionate about life, provided by people who are committed to detail.
When it comes to elegant senior living, the apartments at Preston Pointe are a cut above the norm with spacious, modern and well-equipped one-and two-bedroom suites, all with fully equipped kitchens. Every apartment has its own climate-control unit, laundry room with washer and dryer, emergency call system and even Stove Guard sensors. The amenities at Preston Pointe include well-appointed common areas, a large capacity theater, billiard room, fitness center, library with computer stations and a hair salon, everything you'd want in a retirement community. Watch a movie with a friend in our theater, join your neighbors in the dining room or simply relax in the front lobby and watch the fish in the large aquarium – the options are endless. Preston Pointe encourages a sense of community with extensive social, cultural and recreational activities.
Preston Pointe is family-owned and operated by professionals with over 50 years of experience in the senior care industry. With three generations of knowledge to draw from, you can be sure that every aspect of retirement living is constantly being evaluated and refined to ensure that we are always offering – Retirement Living at its Finest! If you have further questions regarding Preston Pointe or retirement living in general, please do not hesitate to contact us at (919) 249-7001, or by email from our contact page.